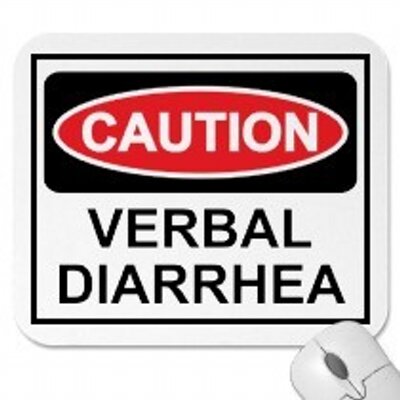 I seem to have totally lost the ability to what most people would call a "normal conversation" I don't know whether this was a gradual process or it has just come about but I don't seem to be able to speak to people anymore!! Let me explain.
I met an old friend in town a couple of weeks ago now, and I've not seen her for a good few years properly. Now a "normal" person might have asked her about herself and then just had small talk about what I'd been up to generally (OK now that's not much but there must be something right??) but me? No I decided to tell her about my incontinence, my many hospital appointments, my disability, yes OK these are now pretty much most of my life however what happened to normality? What happened to conversations about hair, that I'm still waiting for a council home? As I say this seems to have gone.
I know that I've mentioned this before in my other posts, but just when did my life just become about my health and my disability, why can I talk about that and not about normal things. When did my brain stop telling me about the other things in my life, my niece, my blog, my craft? Something in my addled brain somewhere seems to retain the information about my health so that I can spurt it out as needed at my many many many appointments (I already have 3 appointments on the calendar for next year and next week I have got 5 appointments) but the part that holds conversation seems to have been lost to the ether!!! I can ask questions about others lives, I can even sometimes concentrate enough to listen to the answers and retain some of it to ask questions about that, but what can I talk to them about? Should I perhaps prepare a short phrase or speech like Sheldon in The Big Bang Theory, a cheat sheet of conversational starters and information about myself that others might find interesting. So OK that might be a little extreme but I feel like even with my brain fog trying it's hardest to make me look like an idiot, I should be able to find something more interesting to talk about. I know that my life has become limited, with sometimes 3 appointments a week and with issues 24/7 it's hard to even do other things….but occasionally I do. I do get out into the "real" world and actually do talk to people, even though from this conversation I do think that probably they thought that I was some weirdo who was happy to share that I am incontinent and disabled and that this somehow is all I have in my life!!
Now whether this has been lost completely or I can get it back is anyone's guess. But what can I actually talk about, I don't have children like most of my peers, I don't live on my own and I am disabled and do have issues that affect my everyday life. I don't want to come off as rude and not talk to people, or talk to them but when they ask about my life just come off as moaning about my lack of family and independence. I don't want to be the person who everyone avoids, knowing that if they ask how I am that they will get answers that they really aren't interested in or don't want to know (I mean seriously who really wants to know about my incontinence??) Perhaps I'm destined to have all my conversations online, where I can prepare responses and formulate an interesting anecdote or ask my mum if my response is adequate!! But whatever….. to the person who I let rip to about all my woes, if you read this please accept my sincere apologies about that random conversation. To future friends who I see in town, please still talk to me as you might be able to tell from my blog I can occasionally have something more interesting to say and you never know the more people I talk to the more practised in conversation I will get!!!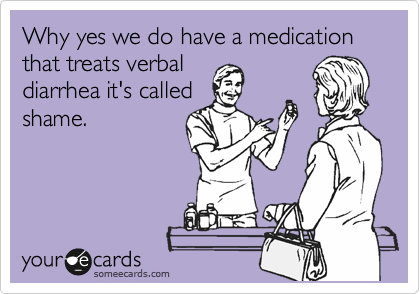 Perhaps you have some answers that you give to people when you see them, perhaps you share too much like me? Let me know below, we can have a laugh together at our conversational ineptitude!!